Meet the Doctors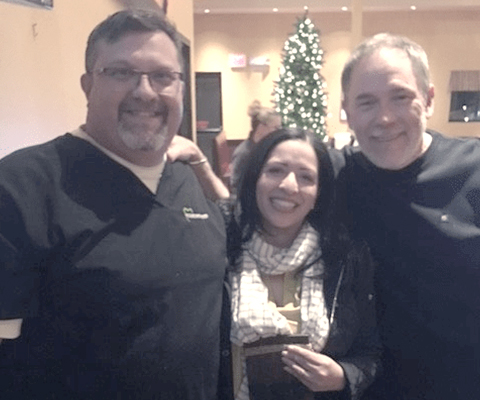 Carl E. Baccellieri Jr., DMD

Dr. Carl Baccellieri has been providing exceptional dental care since 1997. Dr. Baccellieri received his undergraduate degree from St. Joseph's University and earned his dental degree from Temple University School of Dentistry.

To stay on the cutting edge of the latest advancements in dentistry, he maintains memberships with the American Dental Association, Academy of General Dentistry, Pennsylvania Dental Association, Pennsylvania Academy of General Dentistry, American Academy of Dental Sleep Medicine, Pi Kappa Alpha and Delta Sigma Delta.

In giving back to the community, Dr. Baccellieri supports Unionville, Kennett and Avon Grove schools as well as many community senior and youth sports associations. He married his college sweetheart, and they have four children (Jack, Ryan, Grace and Ben) and a dog, Trout. When he is not spending time with his family or traveling to see his kids at college, Dr. Carl enjoys fishing and reading and is an avid Philadelphia sports fan.


Tomasa A. Santana, DDS

Dr. Tomasa A. Santana joined Baccellieri Family Dentistry in 2016 after practicing in New Jersey for 10 years. She obtained her Master in Science and Dental degree from New York University College of Dentistry. She comes "home" to Chester County with her husband Tom, who grew up here, and her two young daughters. A son joined the family in 2020 :)

"I can honestly say that the level of satisfaction that comes with serving the community and taking care of their oral health needs is second to none. I love helping out patients improve and maintain their health, appearance and overall quality of life."


Robert Starner, DDS

Dr. Starner joined Baccellieri Family Dentistry in early 2016 in a part-time effort to help both Dr. Carl and our patients, and was so happy with the practice that he stayed! Dr. Bob received his dental degree from Temple University. He joined us after practicing in the Poconos for over 25 years. He and his wife moved to Chester county in 2015 and enjoy traveling to see their three grown daughters and grandchildren.